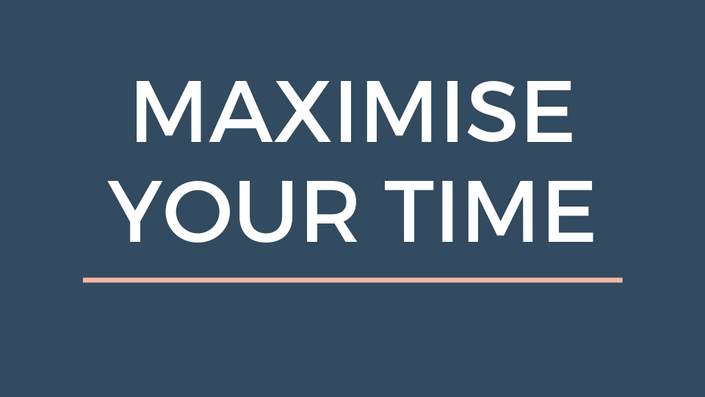 Maximise Your Time
Carve out more time, be more productive and efficient and take control of your time.
Maximise Your Time is a time management course with a difference.
I'll help you be more intentional with your time and how you use it.
Create more time, be more productive and make the time you do have work for you better.
I can't give you more than 24 hours in a day, but I can help you make things simpler, easier and quicker so that it feels like you've warped time and created more of it!
---
DOES THIS SOUND FAMILIAR?
Life can be busy these days. There always seems to be something we need to do, people to see and things to remember. Many of us have to juggle work, family and home.
It's sometimes difficult enough for us to fit in everything that we HAVE to do, let alone find time to do the things that we WANT to do.
We often fill our diaries like we fill our homes. Full of the clutter and distraction of commitments, appointments and things to do that we say yes to, because we often don't know how (or why) to say no instead.
We spend our days running from A to C with no time for B. We leave ourselves such little free time that we're often too tired to appreciate it when we do have it.
Our To Do lists are as long as our arm and stay unfinished at the end of the day even though we're up and busy from the moment we wake to the moment we go to bed.
Time is precious and we can't get it back so perhaps we should learn to curate our time more carefully. Spend your minutes wisely, focus on the important things and remember that every time you say 'yes' to one thing, you're saying 'no' to something else.
Maximise Your Time will help you be more intentional with your time and how you spend it to support YOU.
Stop wishing you had more free time, make it happen instead!
In the words of Annie Dillard "How you spend your days is, of course, how you spend your life."
HOW WILL THIS COURSE HELP YOU?

Being intentional about your time will enable you to carve more minutes out of your day. I can't create more than 24 hours in a day but I can show you how to make the most of the time you do have.
Maximise Your Time will help you be as efficient and productive as possible. We'll look at how you can structure your day to get things done and still find time for looking after yourself, spending time with family and focusing on your priorities.
This course will give you loads of practical advice, useful time management techniques plus lots of tips and encouragement to really get intentional about where and how you spend your time.
We'll look at key ways you can get more done and add flexible routine and structure to your day. You'll learn how to stop wasting time on things that don't really matter and focus instead on the things that mean the most to you.
Maximise Your Time will help you do all this.
HERE'S A SUMMARY OF WHAT'S INCLUDED!


Why time (or the lack of it) is one of our biggest problems and find ways to solve it
How to be intentional about what you say 'yes' to and why saying 'no' is just as important
Put in place structure for your day so that you're always on top of things even if life just gets in the way
Find ways to create more time for YOU without feeling guilty or selfish
Be engaged for your kids, family and the most important people in your life instead of dealing with life around them
Develop healthy habits and routines to ensure your life runs smoothly even when you take time out
Increase your productivity with effective time management techniques
Manage your To Do list so that you actually achieve what you need to
Develop strategies to help you plan, prepare and get more organised
Manage and take control of your time instead of your time controlling you
Adaptable time management strategies for you at home and in the workplace
Actionable challenges and projects to help put into practice what you're learning and take action
Downloads and workbooks for you to print out and work through
Instant access from the point of purchase so you can get started right now
Work at your own pace but structured enough to keep you focused
Log back in at any time and re-visit the course whenever you need to
There are only 24 hours in a day.
Guard them carefully and use them wisely. Create time for what matters most.
THIS COURSE IS FOR YOU IF...


You're struggling to fit everything in to your day
You're fed up spending your free time catching up on things and always lose out on time for you
You don't want to miss out on your kids growing up
You need guidance, motivation and structure rather than going it alone
You know you can be more productive and efficient but you need help making that change...
THIS COURSE ISN'T FOR YOU IF...
You're not interested in making positive change or ready to make your time work FOR you
You're happy wasting your time and being inefficient doesn't affect you in ANY way
You're not interested in making some more time for yourself, your kids or your partner
You never waste your most limited resource even if you don't realise it.
Frequently Asked Questions
When does the course start and finish?
The course starts now and never ends! It is a completely self-paced online course - you decide when you start and when you finish.
How long do I have access to the course?
How does lifetime access sound? After enrolling, you have unlimited access to this course for as long as it exists (which is a loooong time!) - across any and all devices you own.
What if I am unhappy with the course?
My aim is to help make your life easier and simpler, so I'd never want you to be unhappy with the course. If you are unsatisfied within 30 days of your purchase, you've put in 100% effort and asked for support when needed, we'll give you a full refund.
How do I access the course?
Enter your details and payment information following the question prompts on the Balance Through Simplicity Teachable page. You'll be asked to create a password for your account. An email will then be sent to you asking you to confirm your account. Once you have confirmed your account you can then access the course and all the information straightaway. You can log back in anytime by going to https://balancethroughsimplicity.teachable.com. Click Login in the top right hand corner of the screen and enter the email address and password you used when you enrolled on the course. If you already have a Teachable account you can use your existing email address and password for Maximise Your Time.
How do I receive updates?
I update the course regularly. These will be added automatically to the course as soon as they are available so you'll never miss out!
Your Instructor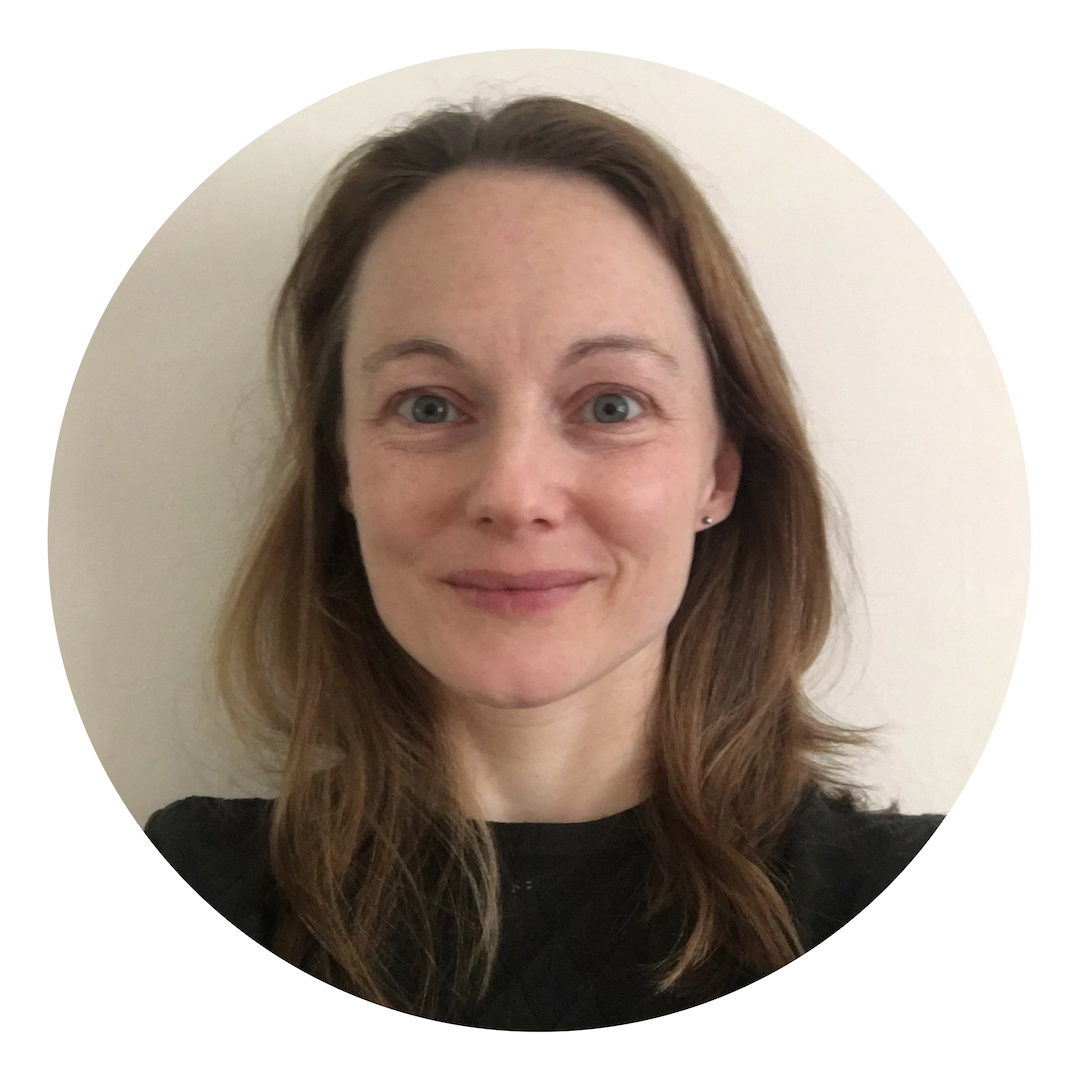 Welcome to Balance Through Simplicity. I'm Antonia and I'm passionate about helping busy people declutter their homes and simplify their lives.
For many years I juggled raising a young family with a demanding job. I ignored the warning signs of doing too much for too long until a melt-down at work forced me to re-evaluate my life and my misplaced priorities.
Through a lot of research and a fair amount of trial and error, I learnt that simplifying my life was the key to an easier, less stressful but much more fulfilling life for myself and my family.
Over the years I turned my passion for the simple life into a website which helps other busy people simplify their lives too.